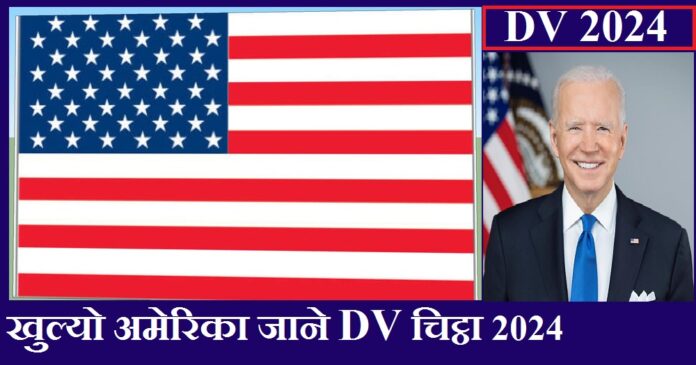 DV Lottery Free Application Form is available here. Diversity visa lottery is completely random selection process. There is no any human influence.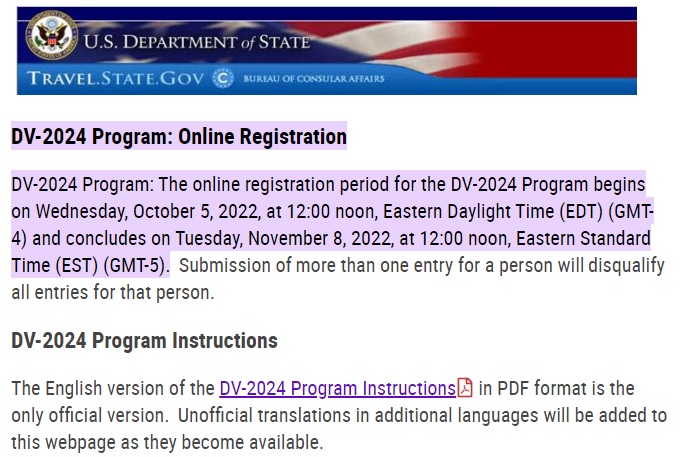 Before submitting the online dv lottery application form check whether you are eligible for the lottery or not. There are so many changes in this year dv lottery. Hence know about the new rules before filling the online dv lottery form.
DV Lottery Free Application Form
EDV online application form is available at dvprogram.state.gov. It is the official website of state government. There is no any other way to register the dv lottery. Therefore never go after the fraud message about dv lottery.
Online DV Registration
The online registration for the dv 2024 begins from the Friday 7 October 2022. But it is wise to submit the online form as early as possible. The previous year's experiences shows that early applicants are selected more compared to late applicants.
2024 DV Registration Period
The online dv lottery registration period is about five weeks. All the interested Nepali citizens can submit the self-filled dv lottery form. American governments suggest all the dv applicants to keep the details safe. Similarly do not share the confirmation number to others.
Online Application Process
Online application process is easy. Therefore do not take the help of assistant or consultant for the application submission. Just read the guide line properly and proceed yourself.
What is DV Lottery?
It is the official program of US government. This program provides fifty thousand green cards in total. The country having low migration rate to America are eligible for the lottery. Nepali is qualified for 2024 dv lottery. Hence the interested candidates above 18 years can submit the dv lottery application from Nepal.
2024 DV Result
The state government and the dv lottery program publish the result in the first week of May 2023. You need to keep your confirmation number safe to check the online dv result.
DV Lottery Qualification
The ideal candidates must meet these criteria for the dv lottery application.
Must be above 18 years in age.
Applicant must have minimum high school degree.
If you do not have academic qualification then you need minimum two years' work experience.
The job must be in the list of state government. All kinds of jobs are not accepted.
Valid passport.
Correct size recent digital photograph.
Beside this if you have any question about dv lottery check gbsnote.com. Here you can find many articles related to diversity visa lottery.