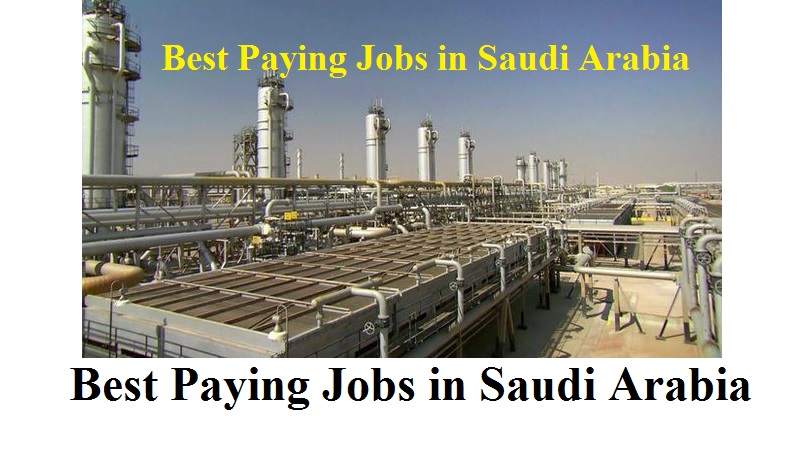 Saudi Arabia is the rapid growing economy. Basically the economy of Saudi Arabia is based on oil and gas export.
Good Jobs in Saudi Arabia 
Here we are going to talk about the Best Paying  Saudi Arabia Jobs. There are many non-native workers in Saudi Arab. So our focus here is to give information about best paying Saudi Arabia jobs for foreign workers.
Best Paying Saudi Arabia Jobs
So if you are thinking to go Saudi Arabia go once through this article. So that it may help you a lot for the job selection over there. There are several job opportunities in Saudi Arabia while here we discuss about the highest paying jobs only.
Petroleum Engineers
Petroleum engineers get good respect and payment in KSA. As the country totally depends on petroleum export the scope of such engineers is very high in Saudi Arabia.
So, people with petroleum engineering certificate and experience are always welcome in Saudi Arab.
Medical Professionals
Basically people related to medical field like doctors, nurse and surgeons are well paid in KSA. Beside the salary they get extra ordinary other facilities.
They get transport facility with driver. The foreign nationals get two month vacation.
There are thousands of medical professionals working in kingdom of Saudi Arab till the date.
The salary is so encouraging that nearly they get US Dollar 34000 per month. If, they work over time that will be paid extra.
Chief Executive Officer / Manager
There are several multinational companies in KSA. The owners are always looking for young and energetic professional to run the companies. Such jobs are handsome paid in Saudi Arabia.
Therefore if you are MBA or CA scholars it is right to select for Saudi for the job. These CEO and Managers gets several additional facilities. You will get new car, smart accommodation and many more.
Banking Jobs
There are thousands of banks in KSA. So every year large number of vacancy occurs in this sector. At the same time the payment of banking jobs is also very good.
These jobs are also high profile jobs in Saudi. Roughly the managers receive US dollar 16000 per month together with other allowances.
Some other Best Paying Jobs in Saudi Arabia are English Teacher, construction project manager and information technology developers.
Well these are some Best Paying Jobs in Saudi Arabia. Besides this we will be giving ideas about jobs in KSA in our next article. So till then keep on touch with us.
You May be Missing: