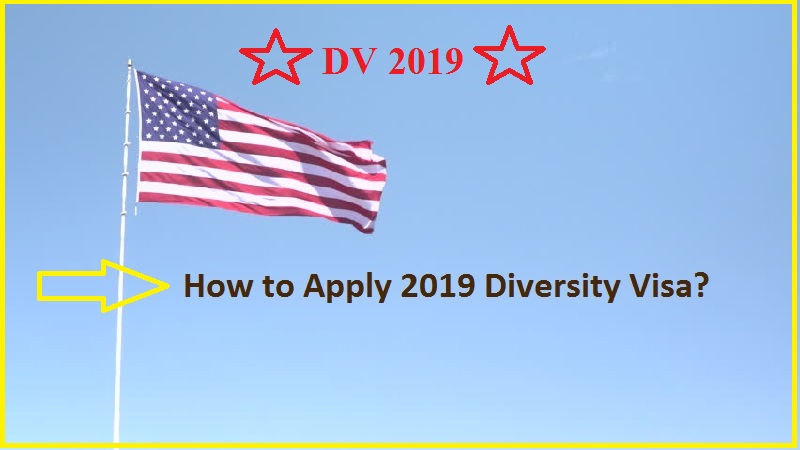 The US Department of state has announced application for 2019 Diversity Visa. 2019 Diversity Visa application end at November 7 2017. The 2019 diversity visa application is open from October 3 Tuesday.
DV 2019 Application Period
The 2019 Diversity Visa application period is from October 3 to November 7 2017. But the US embassy Kathmandu suggests you to fill the online dv lottery form earlier. It is mentioned in the press release by the American embassy Kathmandu.
Step by Step 2019 Diversity Visa Application Procedure
The dv lottery is completely free. You do not have to pay for the dv application. Hence tfhe US embassy Kathmandu suggests you not to take any consultant help will fill the online form. However you can talk among your family members during the application procedure.
Steps for Application
Go to dvlottery.state.gov, it is the official website for dv lottery application.
Here the application form opens.
If the application does not open you may have to verify that you are not robot.
Before starting to fill the application form make your dv lottery photo.
Go to the button written photo tools
Go to this photo tools and upload your photo
Now crop the photo according to the given size
Save this photo later you have to upload it
Fill all the personal details correctly. But you cannot fill the dv lottery application twice. This results the disqualification of your 2019 diversity visa application.
Similar to previous year dv lottery this 2019 diversity visa application requires minimum of high school qualification. Like in the context of Nepal you must be proficiency certificate level passed or grade 12 passed. Generally high school level finishes at grade 12.
Similarly there are several other skill jobs training which are equivalent to the high school degree. So for this purpose go to the instruction given in the application page of dv lottery.
Finally we express our Best of Luck to the all dv lottery applicants of 2019.