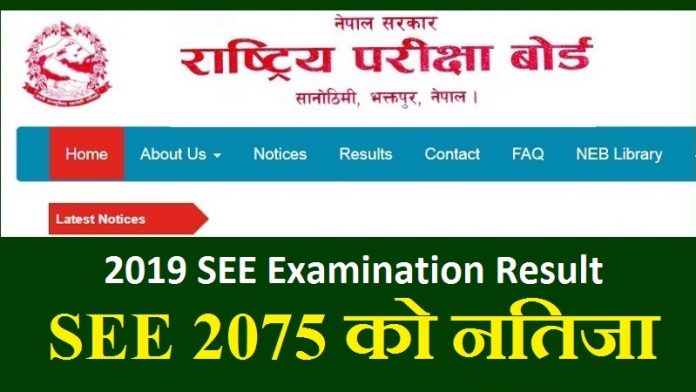 Well 2019 SEE Examination Result is out now. Here is 2019 SEE Examination Result details. S
o the SEE students can check their online result from this page.
2019 SEE Examination Result with Grade Sheet
It is very easy to download the SEE examination grade sheet. The following are the steps to get online SEE grade sheets.
If you want to know more about the details of secondary education exam contact us. So in this connection our expert team is ready to help.
National examination board Nepal provides SEE exam result. So to get online SEE result follow the given steps.
First log on to the official website of national examination board NEB.
Enter the exam symbol number and date of birth to get online grade sheet.
Finally submit the details for the 2019 SEE Examination Result.
Grade 11 Entrance Exam Questions
After SEE exam the next phase of students is grade 11 entrance exam preparation. So you can use it for the exam preparation.
2019 SEE Examination Result
Beside this if you have any more questions about entrance exam preparation contact us.
Physics is the key subject for science students. Hence science students need to prepare physics very well. So you can use this physics hub for knowledge.
English Entrance Exam Questions
Basically in each faculty students have to face English questions. So for each and every faculty you must prepare English subject.
So kindly we suggest you to go through the questions collection. You can send your question to us if you have any problem.
Chemistry Questions for Grade 11 Entrance Exam
The next important subject for science students is chemistry. So here we give chemistry questions for class eleven entrance examinations. Hence we suggest utilizing it properly.
Non Science Entrance Exam
Similarly we give guide and counseling for non-science students as well. Hence if you are in confusion about your entrance exam we are ready to help.
So for this you have to leave your problem in the comment box below. We will try our best to give the timely reply to your questions.