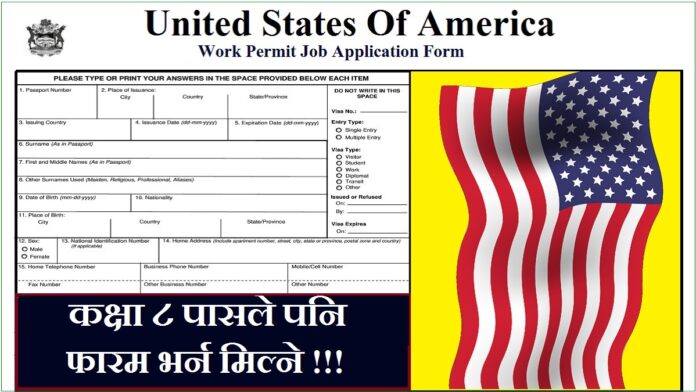 Are you thinking of America visit as tourist. Well then you are in right destination. Today we give US Visitor Visa Requirements in details.
What is US Tourist visa?
Who are eligible for US Visitor visa?
The required documents list
How to submit online tourist visa application form?
The cost for applying tourist visa of America.
Other FAQ, processing time, visa interview and many more
Fill this online job application from. It is free to submit the job application form in your desired company. Find the details in this article.
US Visitor Visa Requirements
When we talk about international tourism then USA is at the top. The data shows that about 80 million tourist visit USA as tourist. This data is increasing day by day. So if you are willing to go United States of America as visitor then read this article properly.
What is US Tourist Visa?
Tourist visa for America is a non-immigrant visa. This might be tourist or visitor visa or both. Hence the purpose of your visit may to tourism or meeting family members.
Eligibility Criteria of US Tourist Visa
The eligibility criteria of American tourist visa are:
It is better to show your proof of US visit. If you have good travel history that will be supportive for you.
Show your travel itinerary like hotel booking, travel ticket etc.
If it is your family visit show your invitation letter.
Similarly, if your visit is for medical purposes show your documents. There must be doctor's prescription with US recommendation for further treatment.
If it is your business visit then show your proofs about the detail program during your stay in America.
Give your invitation letter from the organizer in USA.
Express your purpose of the visit.
Display your sufficient fund to travel America.
You have residence in your home country
What are the documents required for US tourist visa?
Documents required for US tourist or visit visa are:
Valid passport
Recent photographs as required
Correctly filled DS-160 form
Confirmation page of DS-160 form
Receipt of visa application fee
Proof of funds
Police report if demanded
Any other documents showing that individual is not involving in criminal activities
Enough reasons that you will return your home land
Visa interview appointment letter print out
How can you get Tourist Visa to USA?
You may get the tourist or visitor visa to America by following these steps.
Submit the appropriate size digital photograph
Fill DS-160 application form
Get bar code of 10 digits
Make the visa fee payment in the specified bank or using credit card
Complete the visa appointment form
Give your biometric
Attend the visa interview in the US embassy of your country.
Working Visa Job in USA
The state government provides seasonal working visa for the foreigners. Basically the agriculture and production sectors are in demand of foreign workers. Hence to fulfill the gap of labors in the domestic market the state government allowed the privates sectors to heir the
US Work Permit Job Application from Nepal
The eligible Nepali candidates can apply for work permit job for USA. This is online application. Similarly you do not have to pay any amount in the beginning. Just you have to pay the visa interview fee. Therefore never run after the fake people. They may ask huge amount of money to send you America. Hence be aware of such fraud group of peoples.
We have been listening about such incidents daily in the media. Therefore you must not give money to anyone. First know either that job demand is true or not. You can contact the US embassy about it.