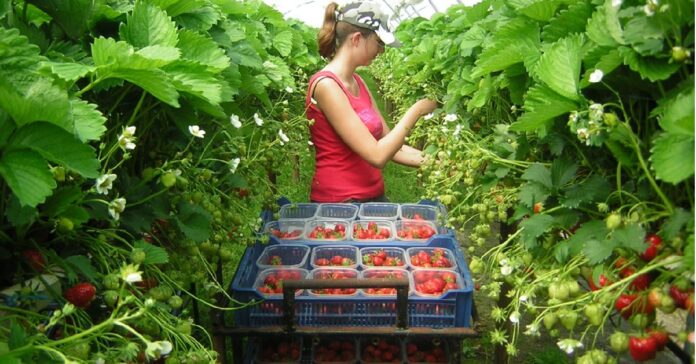 You can apply for UK Seasonal working visa to live and work in United Kingdom. People willing to work in horticulture can apply for this visa.
Take a short eligibility test before applying for this work permit visa. Only the eligible candidates can apply to live and work in UK.
UK Seasonal Working Visa
This visa will let you to remain in UK for six months as temporary workers. There are some restrictions to apply this visa. Hence go through this article properly.
Eligible Works
You can work in agriculture farms. Like picking up fruits and vegetables from the firms and collecting flowers from the garden etc. beside this there are some other job which you cannot apply for.
What you cannot do?
Individual applying for this visa cannot apply for the following jobs.
Poultry works
Pork butchery
Drive heavy goods vehicles to transport foods.
Who can apply for UK worker visa?
People willing to move UK under working visa must meet these points.
Must have a sponsor
You must meet other eligibility requirements
Family Members from EU, Iceland, Norway, Switzerland and Liechtenstein
If your family members started living any European country or Iceland, Norway, Switzerland and Liechtenstein on or before 31 December 2020 then you can apply for EU settlement scheme.
More about it you can get information from the United Kingdom government's official website. It is gov.uk.
The deadline for this European Settlement scheme was 30 June 2021 but you can still apply for this if you are,
Joining the family members later but they were already living in above mentioned countries before 31 December 2020.
Unable to submit the application in the given deadline due to medical reason. Like you were ill during that time. But in this case you must have doctor's documents.
Check whether you are eligible for EU Settlement or not
Just take a short test to know either you are eligible or not for this scheme. Only the eligible candidates are suggested for the application.
How long it takes?
You can apply for the visa minimum 3 months before your job starts in UK. Your job deadline is mentioned in your sponsor's letter. Submit your supportive document to prove you identity during the visa application.
Decision for Visa
Once you submit the documents for the visa it will take 3 weeks to get the decision. It means you will know within 21 days either your visa application is accepted or rejected.
How much it cost?
You have to cover the following expenses.
Visa application fee
Show enough saving in your home country. Learn how much from gbsnote.com
Application Fee
Visa application fee for this work permit visa is £259.
Work Duration
With this visa you can stay six months in UK. Similarly you can enter United Kingdome 2 weeks before your job starts.
What you can and cannot?
You Can;
Carry out your job as prescribed in your sponsor letter.
Take study course required for you job.
You Cannot;
Bring family members in UK
Take permanent job
Accept public funds.
Work in second job that is not described in your job offer letter.
It is not the official page for the job application. Similarly we are not the agent or consultant for such kind of working visa.
We have just shared the information about working visa job in United Kingdom.
You must learn more about it before applying for such kinds of jobs.