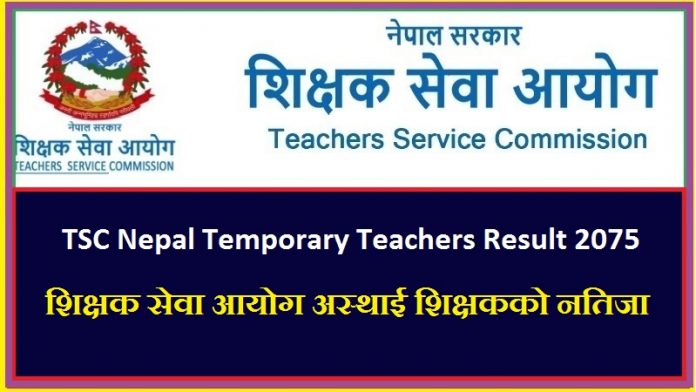 TSC Nepal Temporary Teachers Result 2075 is out now. Teacher service commission was planning to publish TSC Nepal Temporary Teachers Result 2075 before Dashain.


NB: TSC Nepal Temporary Teacher Result Published
But the answer sheet marking is already over. Hence by the second week of next month the internal competition exam of TSC Nepal will publish. The GbsNote team learned it from the concerned source about this result.


Well here in this category we have Nepali subject result. So, the entire Nepali subject teacher can check their online result from this page. We hope that this temporary teacher result will be useful to you all.
Primary Final Result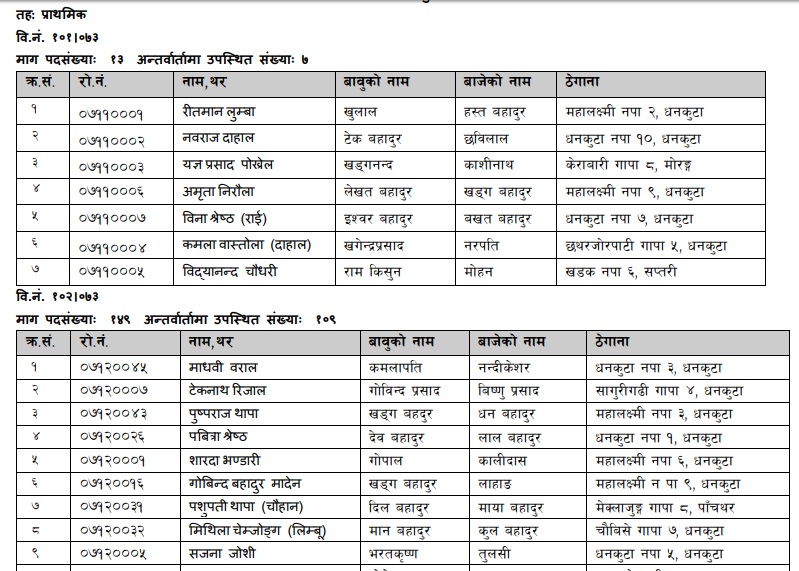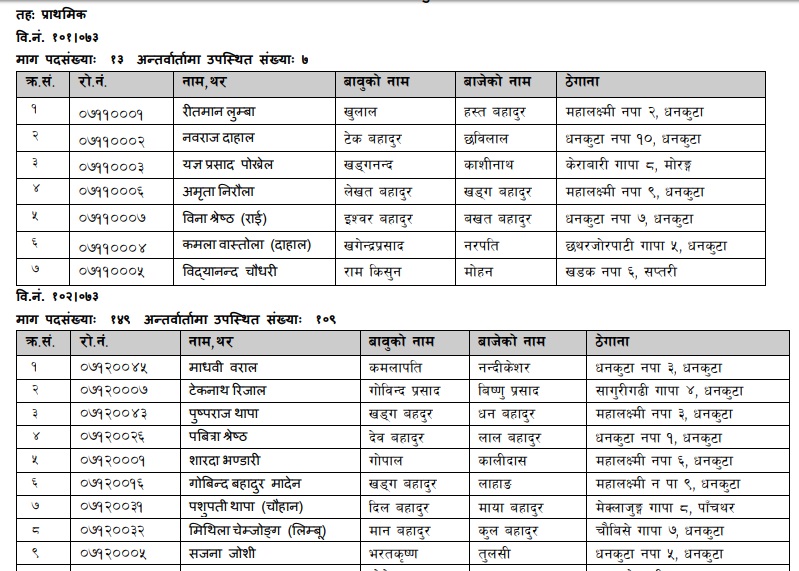 It is TSC temporary teacher result. We have different group of the TSC result. So in this group we have the English subject result. Hope all the temporary teachers of English subject will find it useful.
We will give all kinds of TSC Nepal result in this page. So to get the timely information about teacher service commission Nepal we suggest all the visitors to remain in touch with us via social media.
Beside such result GbsNote itself is the hub for education. Like you can get free counseling for the students willing to go abroad for the study. Similarly the teachers can get help and support for their daily classroom teaching learning activities.
Shikshak Sewa Aayog Natija
On the other hand we give free and online plate form for discussion. In these group discussion teachers, students and parents can take part easily.
This blog is most popular among the teachers and students in Nepal. Probably we are the one to give free help and support to the students. We have different subject expert's team. This team is always ready to help and support the students.
TSC Nepal Open Competition Result
Teacher service commission open competition will be available here as soon as TSC Nepal publishes it. So keep on watching gbsnote.com for the result.
Finally we would like to express very much best of luck for your upcoming interview.