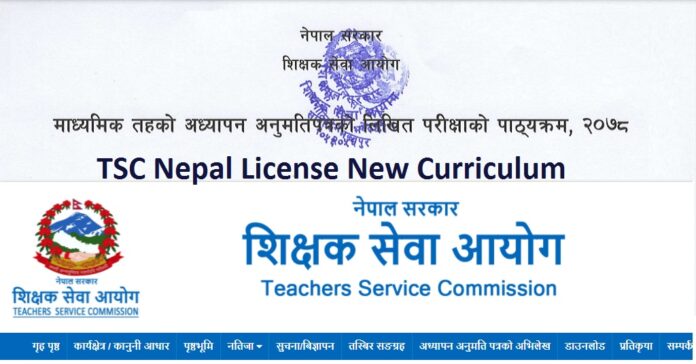 Teacher service commission has implemented TSC Nepal License New Curriculum. You can get the new curriculum from this page.
Secondary Level License Form Open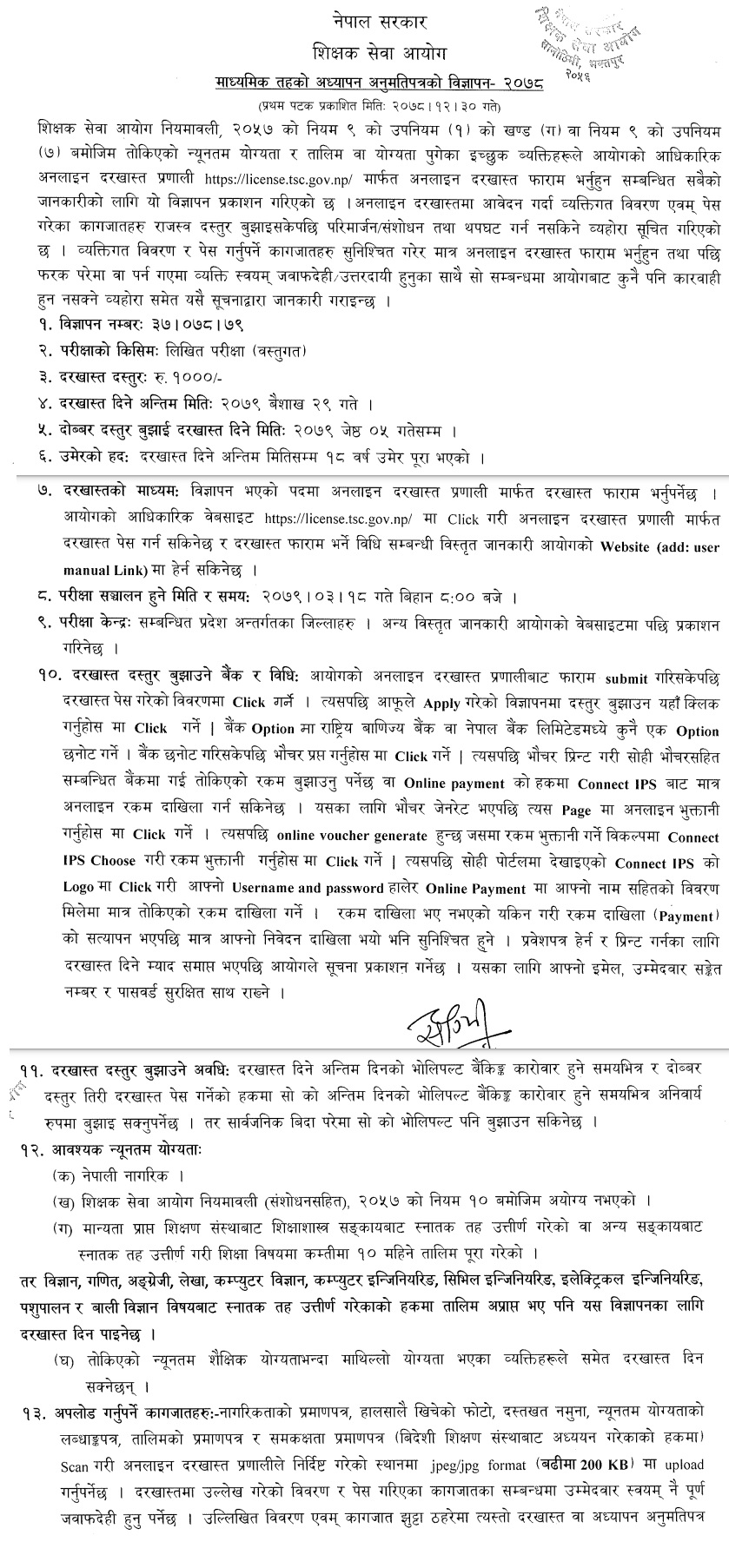 TSC Nepal License New Curriculum
There was old curriculum for the teaching license. But now TSC has change it for secondary and lower secondary level. Well let's now discuss the new curriculum in point basis.
Introduction
This curriculum is for the secondary and lower secondary level teaching license candidates. According to the national goal of the education the curriculum has formed. Hence people willing to join teaching profession need to get this license to compete the Teacher Service Commission vacancy announcement.
Written Exam
There will be 100 marks written exam for the teaching license exam. Most of the questions are objective. The pass mark for this exam is 50. If you are not able to get fifty percent in the written exam you are not eligible to get this license.
There are several parts in the teaching license syllabus. The first part is the general education. It consists of the education system of the country. Similarly it covers the education history of Nepal.
School education structure and types
Education act 2028
Teacher service commission rules and regulation
Knowledge on different acts rules and regulation related to education
Latest Thought on Education
Inclusive education
Attempt on child friendly education
Social justice and inclusion in education
Equality and equity in education for female education
Open and distant education
Technical and vocational education for employment generation
Child Psychology
There will question from this chapter. Hence the candidates are required to collect the basic knowledge on child psychology. A teacher must understand the psychology of learners. Hence is it compulsory for the teaching license candidates to collect the knowledge in it.
School Community Relationship
There must be good relationship between the school and community. Hence it is the role of teacher to develop harmony between school and community. Therefore there will be some questions from the chapter as well.
Professional Development of Teachers
Well trained teacher can assist the learners comfortably. Hence the role of different kinds of refreshment training for the teachers is essential. Therefore in the latest teaching curriculum this is one chapter.
Quality Education
Under this chapter you have to learn the following points.
Definition of quality education
Measuring tools of quality education
Programs to improve school level education quality
More details about the current written exam syllabus you can log on the official page of teacher service commission Nepal.
Finally if you have any question about it contact us. Our experts team is ready to help you. If you have any question leave it in the comment box below.