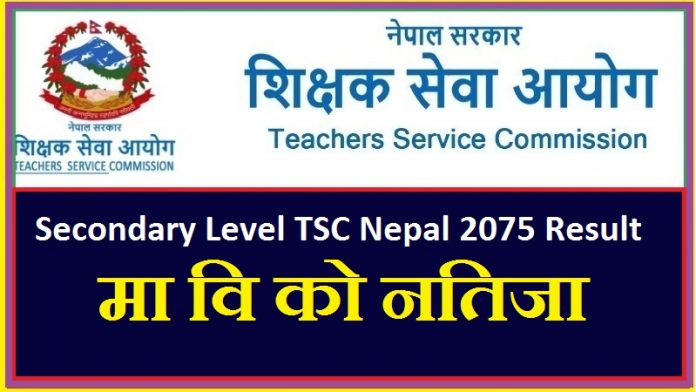 Secondary Level TSC Nepal 2075 Result for Open Competition is available here. So the TSC Nepal candidates can check Secondary Level TSC Nepal 2075 Result here.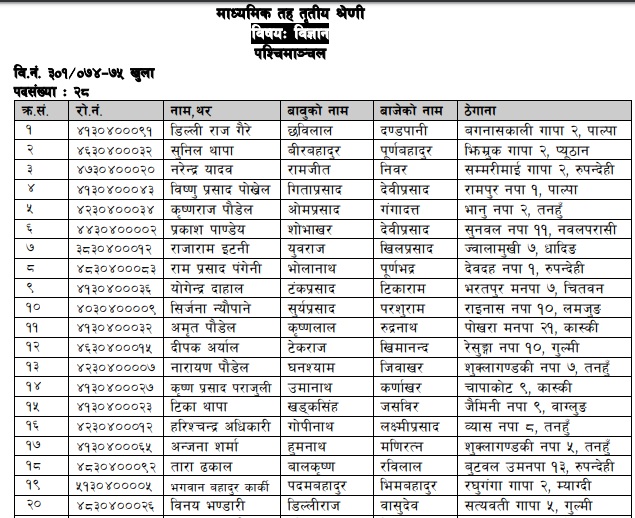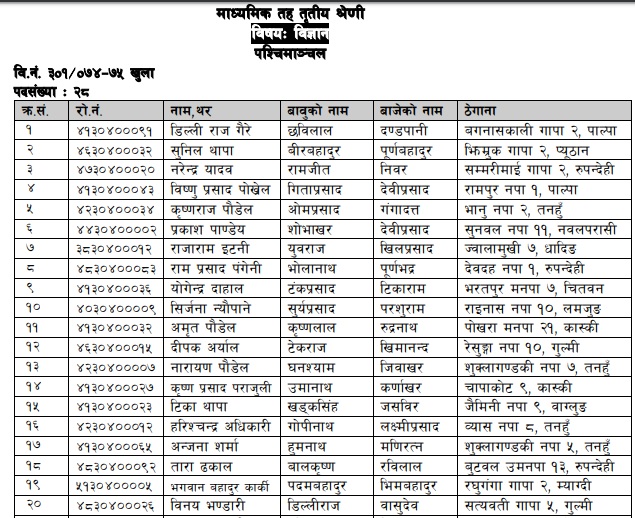 Online Secondary Level TSC Nepal 2075 Result


Teacher service commission Nepal has conducted the secondary level teacher's exam in the month of Aswin.
There was regional level competition in the secondary level. On the top of this there was no home center for the written exam.
It means the candidates of certain district were sitting for the written exam from other districts.
It was in the name of transparency in the exam. However the candidates were highly suffered due to this newly introduced system. Here we have the subject wise result of the secondary level TSC exam.
Here we will attach the TSC Nepal Secondary level mathematics result. So the mathematics candidates can check their result over here.
TSC Nepal Eastern Region Nepali Subject Result
There was huge competition among the candidates of Nepali subjects. There was highest number of applicants in this subject. So in this tough exam following candidates are able to be in the merit list for the interview.
Secondary Level Science Teachers Result
It is the result of TSC Nepal secondary level science candidates. Hence the applicants of science subject from all development regions can get the result from this page.
At this moment we want to assure all the TSC candidates that we will attach the result here as soon as TSC Nepal publishes it.
Secondary Level TSC Nepal English Result
It is not possible to attach the complete result over here. Therefore we have kept the result in the cloud storage.
Hence we would like to suggest all the TSC Nepal candidates to find their result from there.
There is limitation of the size of photograph to attach in the article hence we are not able to show complete result in this page.
Finally we would like to suggest all Shikshak sewa Aayog candidates to contact us if you have any confusion.
So for this you can leave the comment in the comment box below. our team will try to solve your problem as soon as possible.