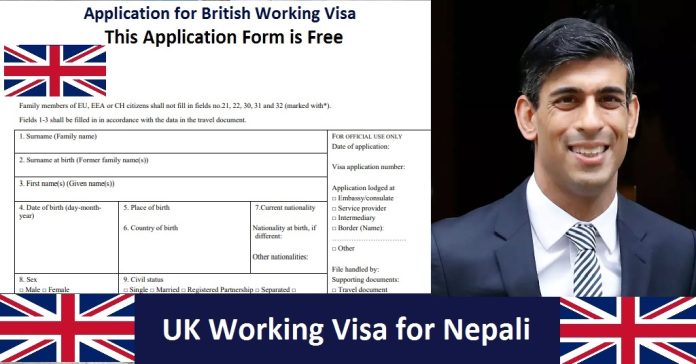 United Kingdom is going to provide working visa for Nepali people. Hence get the detail information about UK Working Visa for Nepali from here.
Take one minute to know whether you are eligible for working visa or not. It is easy to complete this online form.
UK Working Visa for Nepali
British government is going to enroll ten thousand staff nurse in their health sector. This is government to government program. Hence there will be no chance of cheating by the agents. Read this article till the end for the online application for this job.
Nepali in British Army
There is long history of Nepalese in British army. Till the date British government enroll Nepali youths in their armed force. British Gurkhas are very much popular in the world. So, if you want to get the timely information about British army admission remain in touch with us.
Similar to the Israel care givers job for Nepali this staff nurse willing to go UK for abroad job have to complete written and interview. The curriculum is yet to come. Hence as soon as Nepal government publishes this exam curriculum we will make it available in this page.
Written Exam
This written exam consists of English language questions. The Nepali staff nurse willing to move UK must pass this English Language test exam. This includes Basic English communication questions.
Interview
During the interview you have to show your caliber on English language as well as knowledge on your subject matter. Soon we are going to publish some model questions for the interview.
USA Working Visa
The next charming destination for the migrant workers is America. Every year USA takes thousands of migrant workers both in agricultural as well as industrial sectors. These groups of people are temporary workers. Such group of people get visa for six months.
How to Apply Working Visa for USA?
You have to get job offer letter from the employer in USA to apply visa. The employer is responsible for the petition application on the behalf of the employee. Please learn more details from our previous articles about it.