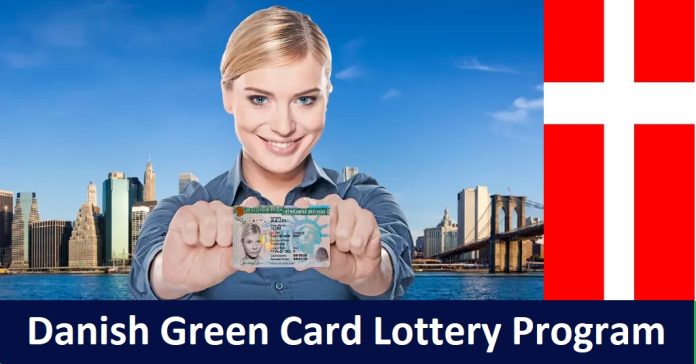 If you are skilled manpower, then Danish Green Card Lottery Program gives you the opportunity. This card will let you live and work in European Union countries.
Complete online application form. Best of luck for the lottery.
Danish Green Card Lottery Program
This Danish Green Card Lottery Program allows you to live and work any EU member countries. But you must meet the minimum score for the application. It is point based system. Hence the score of age, language skill, work experience and education level is important for the application.
If you can score enough points you will get residence permit valid for three years. It is renewable EU card. On the top of this will be eligible to bring you immediate family members.
In addition to scoring enough points, you must have health insurance police. Similarly, you must give proof that you can support you and your family financially during the job search. It means you must have enough money to support family members until you get job.
Take a short tour to know either you are eligible or not for the Danish Green Card. It is just few minutes.
Danish Green Card Point System
The Danish Green Card system collect points from five main areas. Well, here we discuss them one by one.
Education
The minimum education level for the application is bachelor degree. Preference will be given to nurses and school teachers.
You will get bonus points if you have Master's Degree or PhD.
If you are graduates of internationally recognized university you will get bonus points.
Language
If you are able to read and write in any one of the following languages, then you are eligible for the application.
English
German
Swedish
Norwegian
Danish
Work Experience
Work experience provide points for green card. Basically the number of years you have worked in the field with Denmark has shortage of labors. Therefore, Denmark most demand job area work experience gets good score.
Adaptability
If you have education or work experience related to European Union, then that gives you good score for the points based system.
Age
The applicant must be below 40 years. The younger gets more score in comparison to the old one.