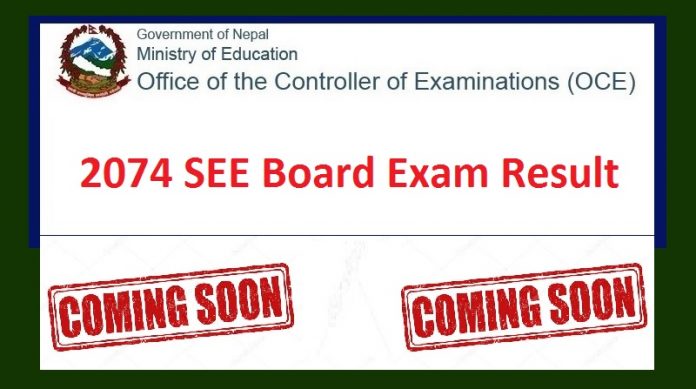 2074 SEE Board Exam Result is coming soon. So here we provide the steps to check the online 2074 SEE Board Exam Result. 2074 SEE Board Exam was held in the month of Chaitra.
SEE 2074 exam result will be published soon. So here give the different methods to obtain the 2074 SEE Board Exam Result. We suggest you to choose the method which one is convenient for you.
Here are few official websites to get the online SEE 2074 2075 result. These are some sample only beside this there are several other private sector web pages giving the online SEE result.
The above mentioned sites are the official website for the SEE result.
Nepal Telecom PSTN and CDMA telephone user can get the SEE result from sms and IVR system. So for this purpose you have to dial 1600 and follow the instruction given over there.
Here are the steps to get the SEE result by sms. So for this purpose just follow the steps given below.
Go to your message box in your mobile phone.
Type SEE <space> exam symbol number.
Send this message to 35001
The next challenge for the SEE students is to secure the seat in the chosen school and colleges. So for this students have to face tough competition. Here we give the tips for the entrance exam preparation hope this will help the students to face the entrance exam easily.
This collection consists of physics questions. These questions are assembled by the subject experts. Experienced faculty members have prepared this collection. Beside physics we have chemistry, mathematics and several other subjects' entrance questions too. So do not miss them.
At last but not the least beside this if you have any questions about the class 11 entrance exam leave your comment in the comment box.