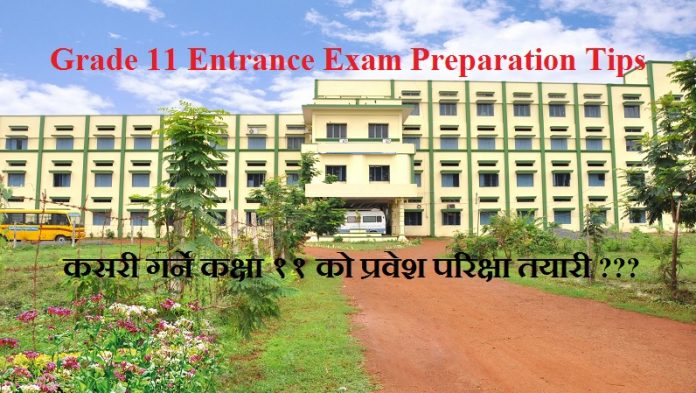 Here are some Grade 11 Entrance Exam Preparation Tips. These Grade 11 Entrance Exam Preparation Tips are from team of experienced teachers working in renowned schools of Nepal.
Students are parents may find much useful while choosing the faculty for study.
Grade 11 Entrance Exam Preparation Tips
It is always a big headache for the parents to find the suitable schools and colleges for grade 11 study. So they are always panic to search the fine institutions for their kids.
Therefore looking at this scenario we provide some Grade 11 Entrance Exam Preparation Tips in this article.
Some Tips for Entrance Exam Preparation
Keep your studying habit continuous even after the completion of SEE exam.
Manage your time for different activities.
To not waste your time just joining the bridge course.
Several students are found misleading during the bridge course so we strictly suggest the parents to observe their children closely.
Do not provide excessive amount of money without reason to your son or daughter.
If you are preparing for science stream grade 11 entrance exams just revise your mathematics and science grade 10 text books.
Last year also several students utilize our free and open resource for entrance exam preparation. So if you are the SEE student or parent of SEE students do not forget to share this article.
Here we have hundreds of entrance exam model questions. We have model questions for science. Similarly we have model questions for management students.
It is great privilege for the students to get model questions for the entrance exam. So it is our attempt to facilitate the students facing the entrance exams.
Basically we focus for Grade 11 entrance exam, BE entrance exam and MBBS entrance exam. Our subject expert team is hardly working to find more for the students.
On the top of this if you have any question regarding the entrance exam please leave your queries in the comment box below.
Finally we would like to express our best wishes for all the SEE students for their upcoming result.